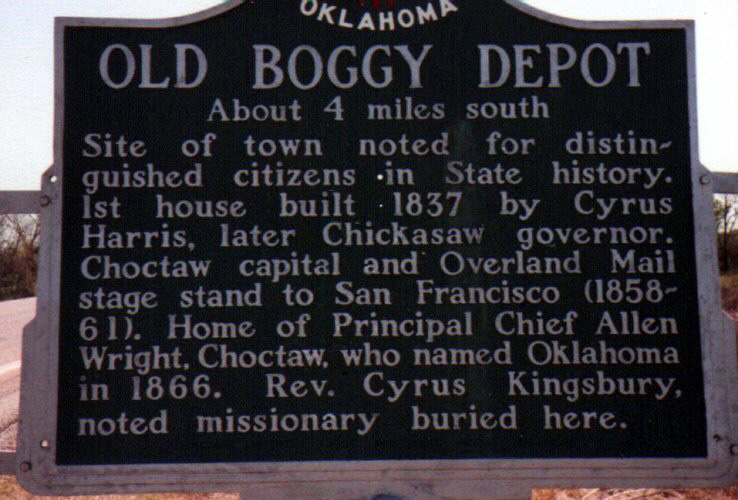 Old Boggy Depot (earlier known as Depot On Boggy) marker at the Boggy Depot State Park.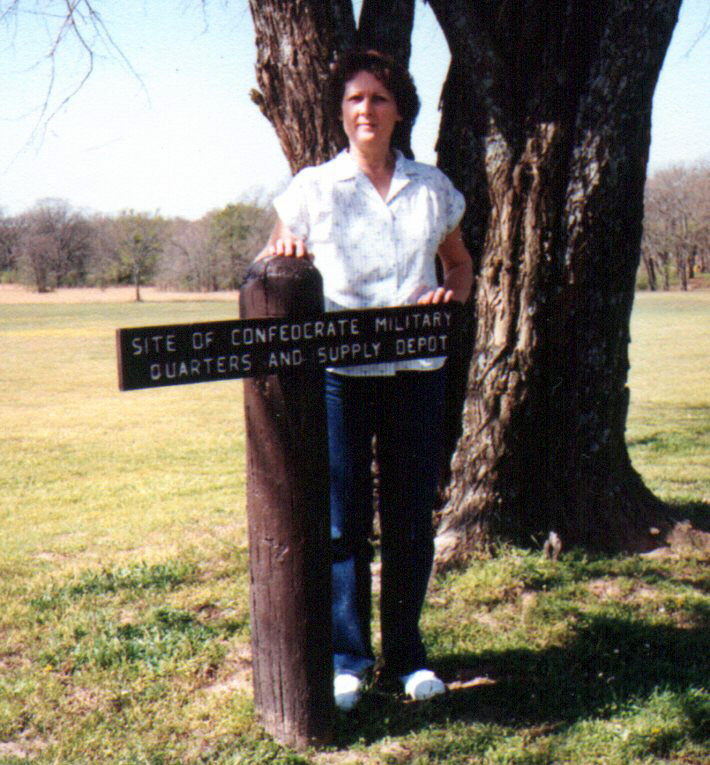 Military Depot marker inside the Boggy Depot State Park (Depot On Boggy)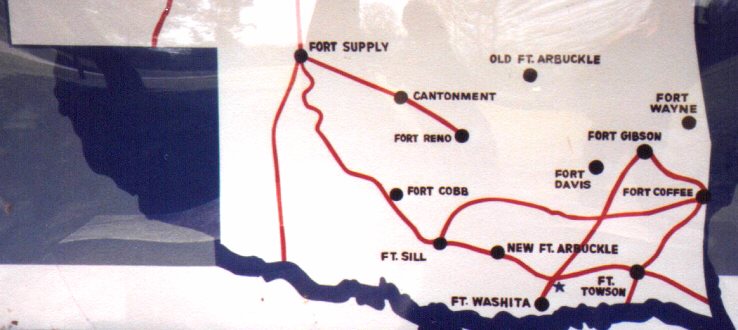 Oklahoma map of Military Forts and roads in the 1800s.
Historical Marker reads:





In 1834, General Leavenworth & his Dragoons built a road from Fort Gibson to Fort Washita, followed in 1855 by the famous 2nd Cavalry on its way to Texas. The Colonel in this regiment was Albert Sidney Johnston, the Lieutenant Colonel, Robert E. Lee.
Created by an act of Congress March 8, 1857, the Butterfield Overland Mail was the first transcontinental service. At this time Boggy Depot was the Capitol of the Choctaw Nation and maintained one of two Post Offices on the route.
The Butterfield Overland Route

First Masonic Lodge in Indian Territory - Depot On Boggy.

That's my other half standing beside the monument.
During the Civil War, Boggy Depot was the major supply depot for Confederate troops operating in Indian Territory.
Boogaboo Canyon
Inside McGee Creek State Park east of Atoka, near Farris, OK.